The cost of surrogacy in the US can vary depending on location, type of surrogacy, and surrogate involved. There are many factors to consider, and we will take a look at them to see how they may impact the total cost.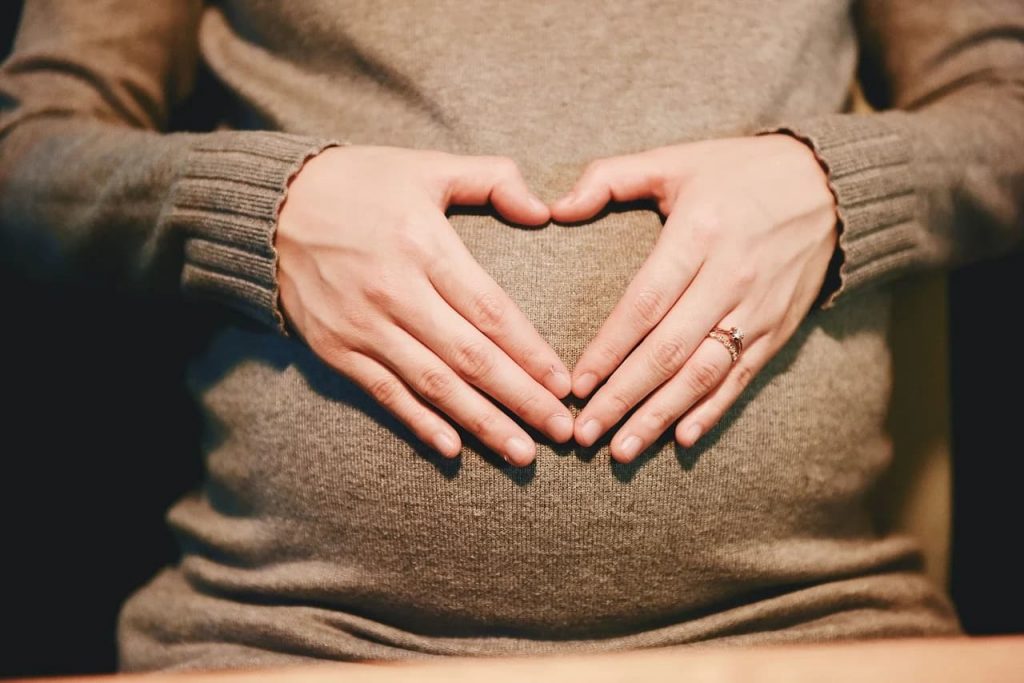 Type of Journey
There are two basic types of surrogacy journeys available in the US. Every kind of journey comes with different costs and fees. This section is only about the type of surrogacy. We will discuss other factors as well, such as compensation type, relationship to intended parents, and independent or agency assisted in other sections.
Traditional Surrogacy
This type of surrogacy is when the carrier is also the biological mother. She donates her eggs to the intended parents as well as uses her body to carry the baby to term. The surrogate may have a fee that she charges (commercial), or she may be doing this as a gift to the intended parents (altruistic). Because of their relationship with the baby, however, some places require that the journey be altruistic. This means that the surrogate will not receive a fee. She will, however, still have her pregnancy-related expenses paid. Often, this process will have lower fees, even if she is allowed to charge fees as a commercial journey. Exact costs are challenging to find since the legalities and practices are limited for traditional surrogacy.
Gestational Surrogacy
This type of surrogacy is much more common. Again, the gestational surrogate can choose to complete a journey commercially or altruistically. These journeys come with similar costs in many cases, but commercial surrogates charge an additional fee. This fee can be as low as $20,000 in some locations, but an experienced surrogate in a location with a higher cost of living may charge $60,000 or more for her journey. This is just her fee. This does not include the other compensation for medical appointments, clothing, food, and other incidentals related to the pregnancy. We will discuss those later.
Relationship type
Known
Known surrogates will sometimes charge less than unknown surrogates because they are doing this for a friend or family member. Often, the journey will be altruistic in that she does not charge a separate fee, but she will still be paid for all pregnancy-related expenses.
Unknown
Unknown surrogates can be more expensive than a known one. Although they charge higher personal fees than known surrogates, they are still doing this because they want to make intended parents happy. Some unknown surrogates do not charge fees and complete altruistic journeys. The cost is generally dependent on the type of surrogacy, as listed above. Unknown surrogates are simply those who did not know the intended parents before their surrogacy journey began.
Compensation Type
Altruistic
Altruistic journeys have been mentioned several times throughout this article. They are not free journeys, as the name may imply. They are journeys in which the surrogate does not charge a personal fee. She does the journey simply to help the intended parents to start a family. However, she does require pregnancy-related fees to be paid for her, such as clothing or travel expenses. For example, she may not need to purchase a new breast pump, but she may be compensated for providing breastmilk after the pregnancy. This is simply money for her additional effort.
Commercial
Commercial surrogacies are more expensive. While the surrogate may feel joy from helping intended parents expand their families, she will also be paid a fee. This fee can be more if she is an experienced surrogate or lives in a place with higher costs of living. Some areas allow surrogates to charge up to an additional $5000 in fees per previous successful surrogacy. So, if a gestational surrogate has carried five previous children for parents, her success fee can be more than the base rate if she lives in an area where that average is $20,000.
Type of Assistance
Agency Assisted
This type of journey will include fees paid to the agency representing the surrogate and working with the intended parents. This fee can also vary depending on what services are included. Some agencies charge higher fees for all-inclusive packages, meaning they will consist of marketing, matching, screening, legal fees, or other costs. While other agencies charge a smaller agency base fee, they offer many of the services mentioned above for additional fees. No matter which way the agency does it, the prices for agencies can be $40,000 or more after all of the above fees are paid. Some of those fees will be paid anyway. Some agencies charge $12,000 or more just to work with parents, and the other expenses are separate. In the end, the total cost does not often change much.
Independent
While the independent journey may be cheaper due to a lack of agency fees, many of the expenses covered in the agency fee will still be required. You will still need to pay for legal services that are sometimes covered under the agency fees, but using an independent surrogate can decrease costs by $30,000 or more since you will not require marketing, referral fees, or matching fees.
Fees for All Journeys
Some surrogate journeys have lower fees due to your personal circumstances and needs. Still, there are some fees that cannot be avoided whether the journey is independent/ agency supported, altruistic/ commercial, or traditional/ gestational.
Medical Fees
All journeys will include medical fees for the surrogate regardless of the above variables. These expenses are related to medical insurance, medical appointments, IVF transfer, medications, treatments, fetal testing, and other medical fees as may be required for the individual pregnancy. While these fees change depending on the type of insurance, coverages, professionals' fees, and other factors, they will all be required. This will also probably be the most expensive part of your surrogacy. They can cost $50,000 or more depending on the surrogate's region.
Additional Fees
Fees for multiples, cesarean sections, loss of tubes, loss of uterus, travel, childcare, reduction, bed rest, and clothing fees are also standard. These fees can cost up to $15,000.
Bottom Line
Even the least expensive journeys can cost $75,000 or more, and the most costly journeys are upwards of $150,000. This does not mean the more or less you pay, the better. Sometimes paying more for a better agency or a more experienced surrogate might make your journey smoother, though no one can give you a guarantee of success. Other times, lower insurance out of pocket costs can be just as good as higher deductible plans. While these costs are an example, you should research any agency, surrogate, or other facilities you may do business with to find out their fees, payment structure, and requirements first.  This will be one of the most important journeys you ever take.